AUBURN GRIFFITH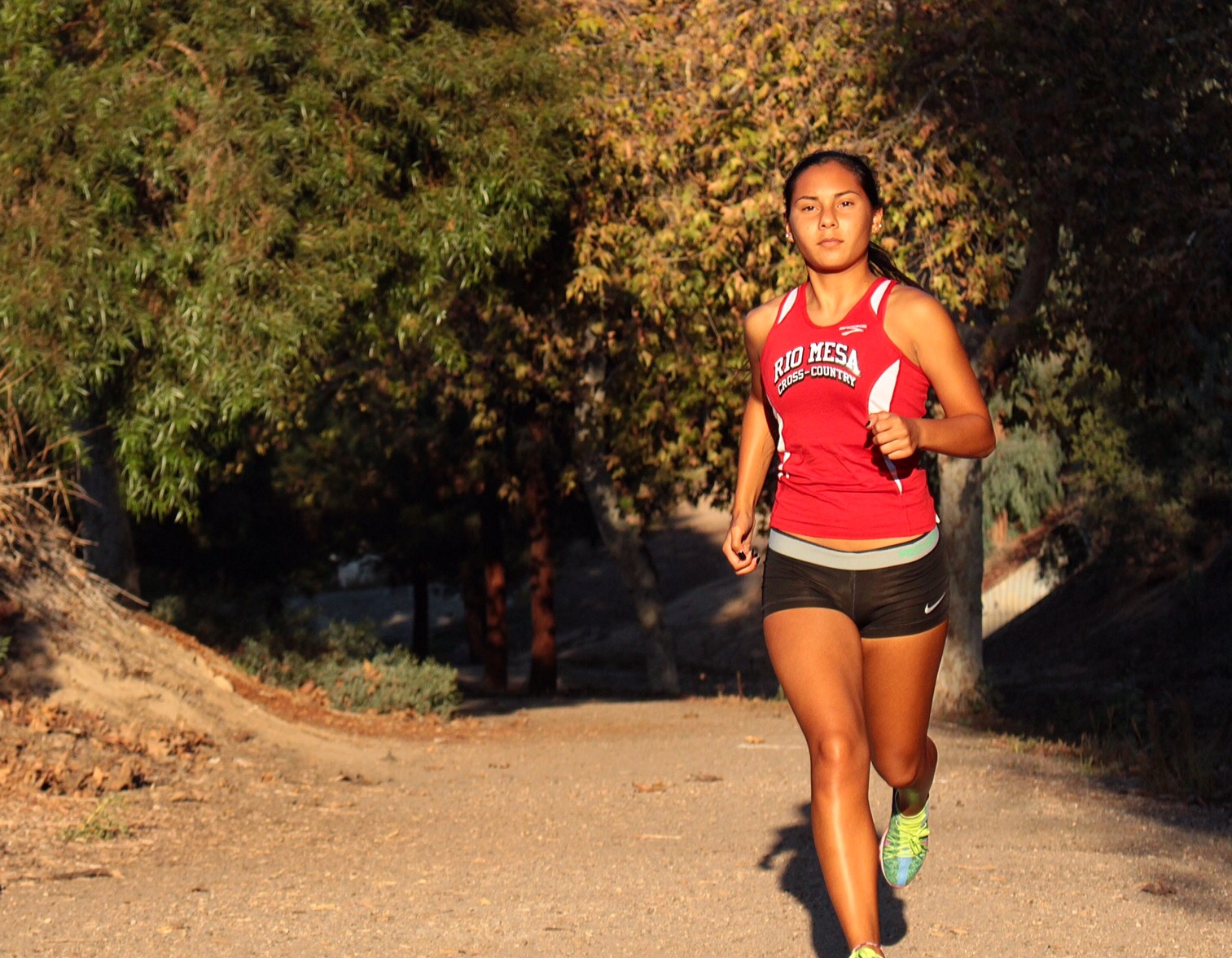 Track & Field
Rookie of the year­2013
All Pacific View League 2nd Team 2013,2015 Outstanding Long Distance Runner 2013,2014,2015
All Pacific View League 1st team 2014
Pacific View League 800m champion 2014
Pacific View League 4x400m champion 2013,2014
All Pacific View League Team Champion 2012,2013,2014 All Pacific View League 2nd team 1600m
400M: 59.6s 800M: 2:22 1600M 5:25s
She's a senior at Rio Mesa High School and competes in cross country and track and field. At 17 years old she has earned numerous titles in both the league and county, becoming Rio Mesa's top girls cross country and 800m runner for several years in a row. She's been able to garner many accomplishments and awards throughout her first three years at Rio Mesa with her senior year looking to be most promising.
Cross Country
Rookie of the year­ 2012
All Pacific View League 2nd team­2012
MVP­2013
All Pacific View League 1st team­2013
Outstanding Runner of the Year­2014
All Pacific View League 1st team­2014
MVP­2015
All Pacific View League 1st team­2015
All Pacific View League Team Champions 2014 Qualifier for Southern Section CIF 2012,2013,2014,2015 3Mile 19:03s
Team Captain 2015
Auburn also performs outstandingly in academics with a current 4.0 GPA. She has been involved in the Link Crew program where junior and senior high school students assist incoming freshmen students by helping them become more comfortable in the high school environment. These students are with a group freshmen the entire year and are there for them if they have any questions or concerns while in high school.
Outside of school Auburn loves the outdoors and keeping herself busy. On weekends she enjoys going on long hikes in the Santa Monica mountain range or going to one of the many beaches along the PCH. She loves animals and is a strong advocate for marine animal life. She has been part of beach clean up and does her best to educate others on protecting the ocean. She also is an advocate for clean and organic eating and is always looking for the next best place to go to for the freshest products. She wants others to know that eating good can also taste good.
As for her future goals Auburn is unsure about the specifics but has a broad idea of where she wants her life to be headed. In the next few years she sees herself still running at a college that offers her a running scholarship but also fulfills her academic needs. She imagines herself in a career where she can help others, but be constantly learning at the same time. She wants to find something that makes her feel as if she will never work a day in her life because she will love her career that much. As for now though she wants to continue schooling and hopefully go onto UCLA and run for them.